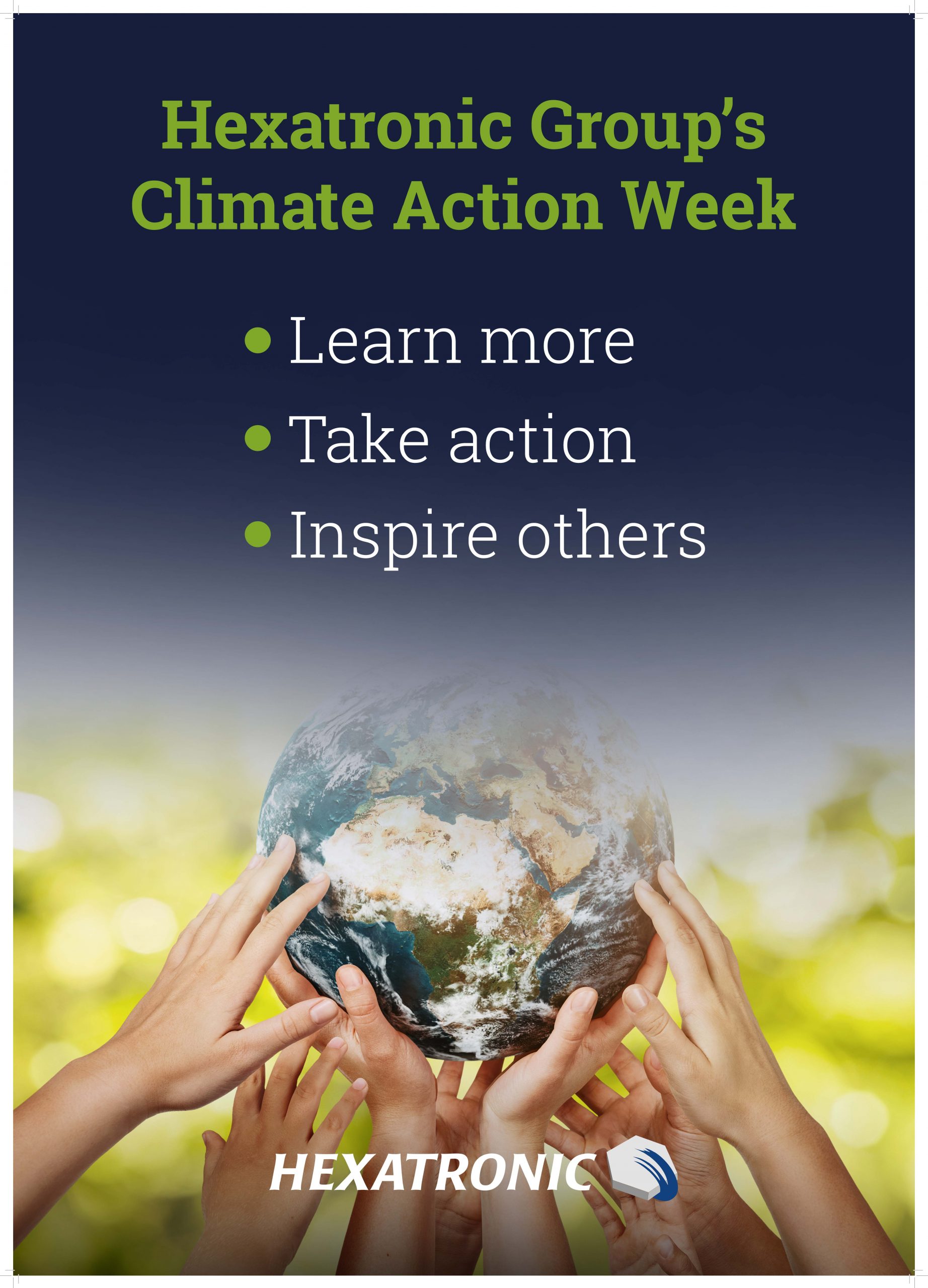 Smart Awards Climate Week: 8-11 November
Climate Action has taken centre stage this week, and not only are we hearing what the world leaders are pledging at the UN Climate Change Conference (COP  26) but every advert on the TV has been telling us what companies are doing to help contribute towards lowering their carbon footprint.
In recent years, there has been a key focus on educating the population on the effects of climate change, and how it could impact the way we live in the future. The message that 'action must take place before it is too late' has been spread, and we all have a part to play in protecting the environment for generations to come.
We may not have the power to change policies, and we may not have the personal finance to make big changes but with education we can all learn how we can make a difference both at home and at work, however small that may be.
Being part of the Hexatronic Group, we have a responsibility to contribute to a positive development of the Sustainability Road Map. Smart Awards has actively been involved in ensuring staff have the opportunity to be engaged in the company's "Climate Week" which will be taking place throughout 8th – 14th November.
This initiative aims to provide education and encourage action by sharing prompts to kick-start the process of making a difference through the use of video clips, podcasts and reading material.
Our 'Climate Bingo' will also engage staff in identifying activities that they can be involved in to make a difference and generate important conversations regarding the climate. The Climate Bingo will be based around the 3 themes of Learning More, Taking Action and Inspiring Others.
The Hexatronic Group will also set three 'Climate Change' challenges throughout the week which include:
Challenge #1: Monday – Learn three new things about the climate issue by listening to a podcast episode, reading a book on the climate, or watching a documentary/video.
Challenge #2: Wednesday – Calculate your climate footprint and choose an activity/action that helps reduce your carbon footprint.
Challenge #3: Friday – Take on a climate challenge and talk about it with colleagues/friends/on social media
You can keep updated with our Climate Week activities by following our Social Media channels:
@Smartawards (LinkedIn and Facebook)
@Smartawards0 (Instagram)
@Hexatronic_sustainability (Instagram)
@Hexatronic (Twitter, LinkedIn and Facebook)
---