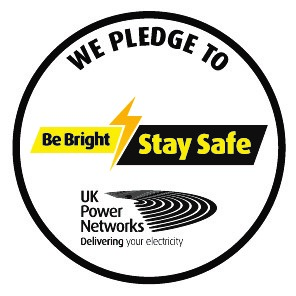 Smart Awards is proud to pledge its support to the 'Be Bright Stay Safe Campaign'
UK Power Networks launched its Be Bright Stay Safe campaign in a bid to reduce the number of electrical network incidents that take place on our network each year.
Be Bright Stay Safe seeks to:
· Raise awareness of the risks of the distribution network,
· Increase understanding of how to work safer around the network,
· Motivate people who work around or may come into contact with the distribution network to adopt safe behaviours,
· Promote partnership working to share, encourage and promote positive safety conversations – a call to action,
· Reduce the number of incidents associated with the electricity network,
· Support and endorse 'Everyone has the right to go home safe after a day's work'.
Smart Awards is committed to the safety of our staff and customers. Coming into contact with the electricity network results in serious injuries or even fatalities. This has a far reaching and devastating effect on family, friends and colleagues.
The campaign aims to support safe working, promote safe behaviours and encourage the sharing of information and knowledge and highlight the real risks of coming into contact with electricity.
#bebrightstaysafe
---