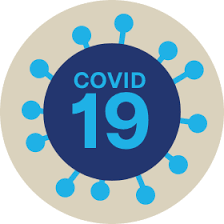 Covid flexibilities update – Apprenticeships
The Institute are continuing to monitor the need to have flexibilities and when to withdraw them. If they are withdrawn, the sector will still be given 12 weeks warning.
The latest guidance on providing apprenticeships during COVID-19 can be found here:  Providing apprenticeships during the coronavirus (COVID-19) outbreak – GOV.UK (www.gov.uk)
IfATE COVID-19 FAQ
The Institute's COVID-19 FAQ document.  If the information you want isn't in the guidance, or the FAQ, please send a question to: Enquiries.IFA@education.gov.uk
Level 2 apprenticeships functional skills requirements have been extended. The current temporary flexibility that suspends the funding rule requiring level 2 apprentices to study towards and take a functional skills assessment at level 2 has been extended until the 31 July 2021. This extension recognises the continued disruption to the apprenticeship programme due to coronavirus (COVID-19).
This means that up until 31 July, EPAOs assess Level 2 apprentices who have achieved a level 1 in English and maths, without needing to meet the requirement to have started working towards level 2 in these subjects (where these have not previously been attained).
A level 2 apprentice will still require a level 1 in English and maths to be able complete their apprenticeship. Our apprenticeship funding rules will be updated to reflect this change.
Covid flexibilities update – Qualifications
Ofqual Guidance for Centres: VTQs 2021 sets out some of the aspects that colleges, training providers and schools need to get to grips with so that their learners can receive results this year. It explains Ofqual's requirements and what is expected of awarding organisations and centres throughout the whole process of awarding VTQs in 2021. Ofqual guidance-for-centres
Ofqual have published a student guide to awarding which helps clarify to wider audiences what will happen with VTQ awarding this year, and outlines what restrictions (and freedoms) colleges and training providers have when awarding grades. Student guide to awarding
Ofqual have also published a qualifications explainer tool which enables centres and learners to easily search for qualifications and find information about how results will be determined for Ofqual-regulated qualifications this year. Explainer tool
---